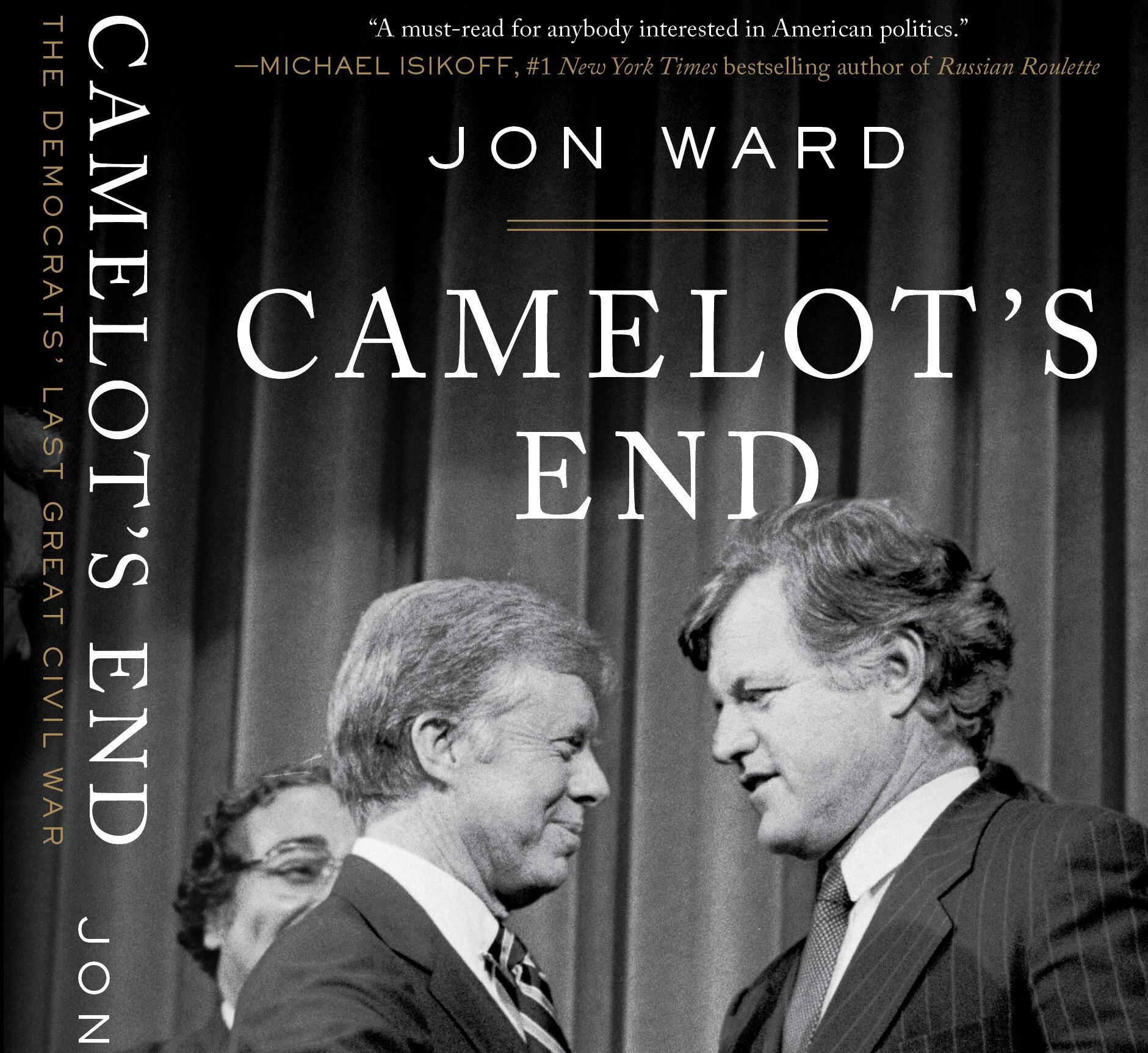 CAMELOT'S END: Kennedy vs. Carter and the Fight that Broke the Democratic Party - PAPERBACK ON SALE JANUARY 2020.
The story of two men from vastly different backgrounds whose paths to power brought them together in an epic clash that marked the end of an era for the Democratic Party.
The story of the last credible challenge to a sitting president from a member of their own party, and of the last political convention that meant anything.
And a pivotal turning point in the Kennedy family's long saga.
Buy it here.
From The Washington Post review:
"Jon Ward captures the sound and the fury of this struggle in 'Camelot's End,' a fast-paced, even-handed look at Kennedy's doomed challenge to a doomed president at a time of doom and gloom."

"Ward's achievement is in showing — better than any of his predecessors — how [Kennedy and Carter] circled each other warily before their public confrontation during the presidential campaign."

"This is a breezy, pleasant read, a nostalgic window on a time long ago for those of us who lived (and covered) it, an instructive volume for those too young to have witnessed one of the more fascinating passages in American political life."
You can watch my appearance on Morning Joe to discuss the book here.
You can listen to my interview on NPR's "Fresh Air" here.
This is a great 5-minute clip from my interview on SiriusXM's "Press Pool" with Julie Mason.
"Well written, well reported, and compelling … A sheer joy to read."
Los Angeles - April 13, 2019— Noon
Los Angeles Times Book Festival
University of Southern California
Hancock Foundation Building
3616 Trousdale Pkwy, Los Angeles, CA 90089
Jon Ward is senior political correspondent for Yahoo News, author of "Camelot's End: Kennedy v Carter and the Fight that Broke the Democratic Party" (Twelve Books, 2019), and host of "The Long Game" podcast. He has covered American politics and culture for two decades, as a city desk reporter in Washington D.C., as a White House correspondent who traveled aboard Air Force One to Africa, Europe and the Middle East, and as a national affairs correspondent who has traveled the country to write about two presidential campaigns and the ideas and people animating our times. He has been published in The Washington Post, The New Republic, Politico Magazine, Vanity Fair, The Huffington Post, and The Washington Times. He and his family live in Washington, D.C.